My vote is long since mailed in, but I am always on the look out for publications and  tools that take complex data about impact and relates it to my own personal decisions.  Here is a pretty amazing 'data journalism' project called Moving Forward, that explores the future of transportation in Metro Vancouver.  Even if you do not live in his region, it is a pretty remarkable website with both excellent analysis and tools that can enable you to explore different facets of sustainable transportation.  If you do live in the region, the website tools make it really easy to apply what you learn to your own situation. They also do this in some of the most beautiful data visualizations that I've seen!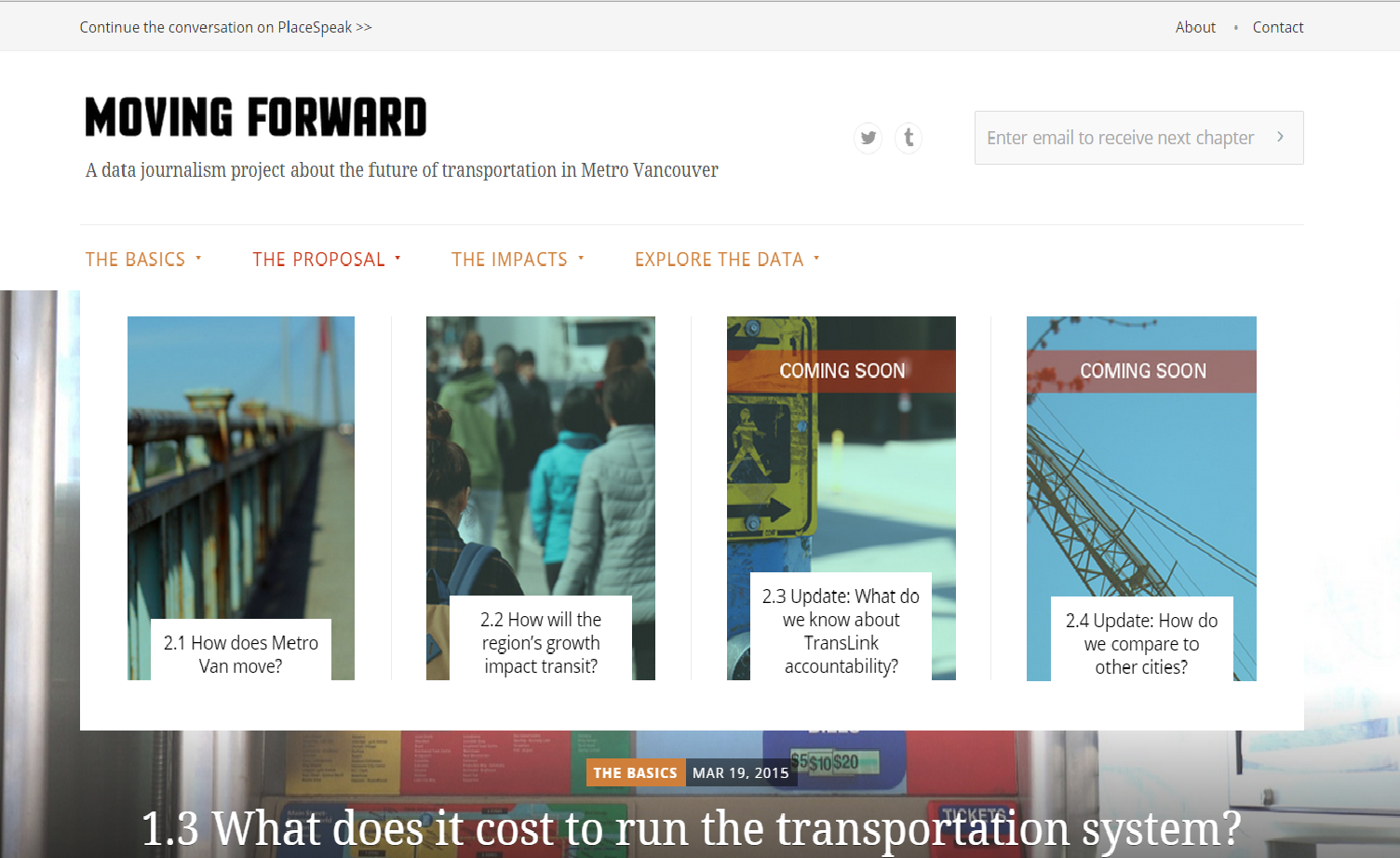 It is produced by Discourse Media, which unlike mainstream media that so often focuses on breaking news and conflict, is devoted to not just probing the problems we face, but also solutions.  They also bring in new ways of exploring the story through multi-media and collaborative approaches.
Explore!
If you want to learn what they've learned through this project to inform your vote, check out the FAQ on their website!