Whatever you're into, whether it's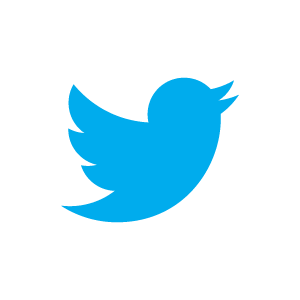 sports, celebrities or the latest in impact measurement and evaluation, Twitter is the place to go for the up-to-date news and information. But sometimes sifting through the endless sea of "tweeters" in search of those posting truly thoughtful and innovative content can be overwhelming.

We keep a close eye on Twitter. On our feed - @demvalue - we like to share content about social enterprise, dashboard know-how, and impact measurement and evaluation. But we're not the only ones tweeting on these topics. We analyzed the people and organizations we follow and pulled out the ones who are really sharing interesting content. Take a look at our top picks!

The Guardian Social Enterprise Network – From the UK based newspaper, The Guardian, this network is a hub for those working in and with social enterprises, a great place to look for current trends and opinions. Follow @GuardianSocEnt

Mico Yuk – This xcelsius wiz has extensive know-how when it comes to SAP dashboarding software. She shares useful information, especially if you're currently building a performance snapshot. Follow @MicoYuk

FSG – This global non-profit consulting firm specializes in strategy, evaluation and research. They share interesting tweets about #collectiveimpact, #sharedvalue and #socialinnovation. Follow @FSGtweets

Xcelsius – Straight from the source, this Twitter feed shares webinars, tutorials and other helpful tips about SAP Crystal Dashboard Design. Follow @xcelsius

Bernard Marr – This London-based author frequently tweets interesting articles on performance monitoring and measurement. Follow @BernardMarr

Mission Measurement – A Chicago-based consulting firm, they help their clients measure social impact and create value through social innovation. They post up-to-date news happening in the world of social change. Follow @MissionMeasure

Social Business Org – Social Business "is a place to find people, businesses and ideas that are creating positive social change." And that's exactly what they tweet about! Follow @socialbizorg

These are just a few of our favourites. Who would you recommend?